About the Tournament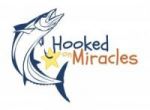 Hooked on Miracles continues its 25-year tradition under new management and brand, staying true not only to its roots as a king mackerel tounament, but also as a charitable event for MUSC Children's Hospital. We're excited to also be a qualifying event for the Palmetto Kingfish Tour, as kingfish anglers compete throughout the season for the Tour Championship. Join us for food and spirits at our captain's meeting on Thursday, July 11th. Then get your teams ready for tournament day on Saturday, July 13th, among more than 100 boat-teams striving to win the purse and prizes while supporting a worthy cause.
Our Charity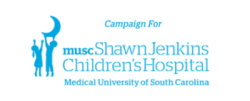 At MUSC Children's Health we are imagining what's possible for each and every child by providing the pediatric expertise your child deserves and needs. From promoting healthy lifestyles to offering life-saving treatments, we deliver comprehensive and compassionate care to children throughout South Carolina and beyond. Our integrated health care system consists of a 186-bed pediatric hospital providing the most advanced care possible in more than 26 specialty areas. We also provide the same depth and breadth of expertise in multiple neighborhood locations throughout the Lowcountry, offering primary, urgent and specialty care. The new MUSC Shawn Jenkins Children's Hospital and the Pearl Tourville Women's Pavilion project continues as planned with opening scheduled in late 2019. This state-of-the-art design will transform how care is delivered to children and women in the Lowcountry and seamlessly integrate children's care with obstetrical services. Our new facility will transform the skyline of Charleston and continue to change what's possible for children and their families.
The Pearl Tourville Women's Pavilion will manage the simplest to the most complex obstetrical conditions
-250 licensed beds, an increase of nearly 20 percent over the current hospital
-Labor & Delivery Unit with 29 mother/baby post-partum rooms, 5 antepartum rooms, 7 couplet care rooms, where mothers and newborns babies can recover together

-Largest Neonatal Intensive Care Unit with over 80 licensed beds and dedicated single patient family rooms

-A dedicated "stork" elevator will transport mothers from the hospital's entrance directly to the fourth-floor maternity pavilion

-22,000 lb. helicopter-Rooftop helio-pad is engineered to accommodate the Coast Guard's new Jayhawk helicopter for emergency and disaster situations
In addition to the clinical care MUSC Children's Health provides, we are a major pediatric clinical research center conducting significant and ongoing research efforts through the Charles P. Darby Research Institute. This involvement allows us to enhance our ability to provide the highest level of care to children by translating laboratory advances to bedside, developing new technologies and providing clinical trials.
Through our ongoing commitment to you and your family, we are continually imagining what's possible—today, tomorrow and beyond.
Sponsors (click logo)