Ripley Light Yacht Club ~ Weigh-ins from 3 to 6pm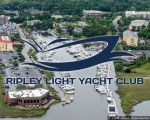 Ripley Light Yacht Club is the weigh-station for all 5 divisions. We will utilize one scale for the offshore and swordfish species, a flat scale for inshore Flounder Bullseye Bonus and another scale dedicated to the nearshore species. Billfish Challenge and Inshore release affidavits are to be signed and returned to their respective weigh-masters by 6PM. Check-in boat and boat traiffic will be monitored and managed by LCO weigh-masters and off-duty members of the U.S. Coast Guard. Slip rentals are available for reservation.
OPEN TO THE GENERAL PUBLIC AS SPECTATORS - Ticket purchase may be required for event
Awards Banquet ~ 7 to 10pm.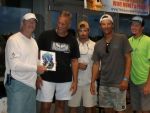 Awards Happy Hour starts on the deck of RLYC at 6pm - assuming y'all haven't started already - and the awards and recognition portion will begin as soon as the final numbers are verified by tournament officials. Please join us in celebration and camaraderie, as we break bread and toast the spirit of helping our veterans! Each boat entry is due 4 complimentary wrist-bands at the gate. Additional guests will require payment for event entry. If any protests or polygraph discrepencies, those in question will not be presented awards or winnings until settlement. Only verified winners will be recognized. Our intention is to issue payment to winners upon conclusion of the banquet - completed/signed W-9's are required.
LCO Hotel Discount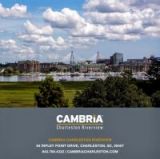 Cambria Hotel Charleston Riverview
The LCO has partnered with the brand new Cambria Hotel to offer discounted rates for our tournament guests. Cambria Hotel is located a very short walk to Ripley Light Yacht Club, so you can step right on or off your boat if renting a slip at RLYC, or simply plan to enjoy yourselves more throughout the festivities. Parking for boat trailers is also available, and they run a free shuttle within 5 miles of the hotel for complete access to events without concern. Call them directly to request The Lowcountry Open discount at (843)766-4322, or click the LCO Discounted Rooms to view hotel accomodations and make your reservations.